CLJ
Learn Faux Calligraphy Today
Please allow 2-3 business days to process your order before it ships. Thank you!
Learn modern calligraphy with this 84-page spiral bound Creative Lettering Journal. The book Includes:

  * Lettering Guides (upper and lowercase alphabet)
  * Coloring and Tracing Pages
  * Reflective Journaling Pages
  * Thank you cards
  * Wreath outlines for framing your own creations

In the Creative Lettering Journal, you will find guides for practicing the entire lowercase and uppercase script alphabet, step-by-step directions for how to make your lettering look like modern calligraphy and finished lettered designs to trace for practice. This is a great resource for learning and practicing your hand lettering and would make a great gift!
---
No Fancy Tools Necessary
Achieve the look of modern calligraphy without the need for messy ink wells or difficult brush strokes.
Simple Instructions
I show you where to start and stop as you create your letter. By breaking out the strokes one by one you have better control of the finished product.
Meaningful Message
While the beauty of creating your own art is a reward in and of itself, I want to teach you to use lettering as a tool impact your thoughts. I subtitled this book the "Gratitude Edition" and throughout the pages I've included exercises to help you reflect as you create.
Shop with us today and tap into your creativity!
---
Follow along in your book as I walk you through the full alphabet! This course will give you a view into how I create each letter. You'll receive a course invite after your book purchase, and you can watch the material as much as you want.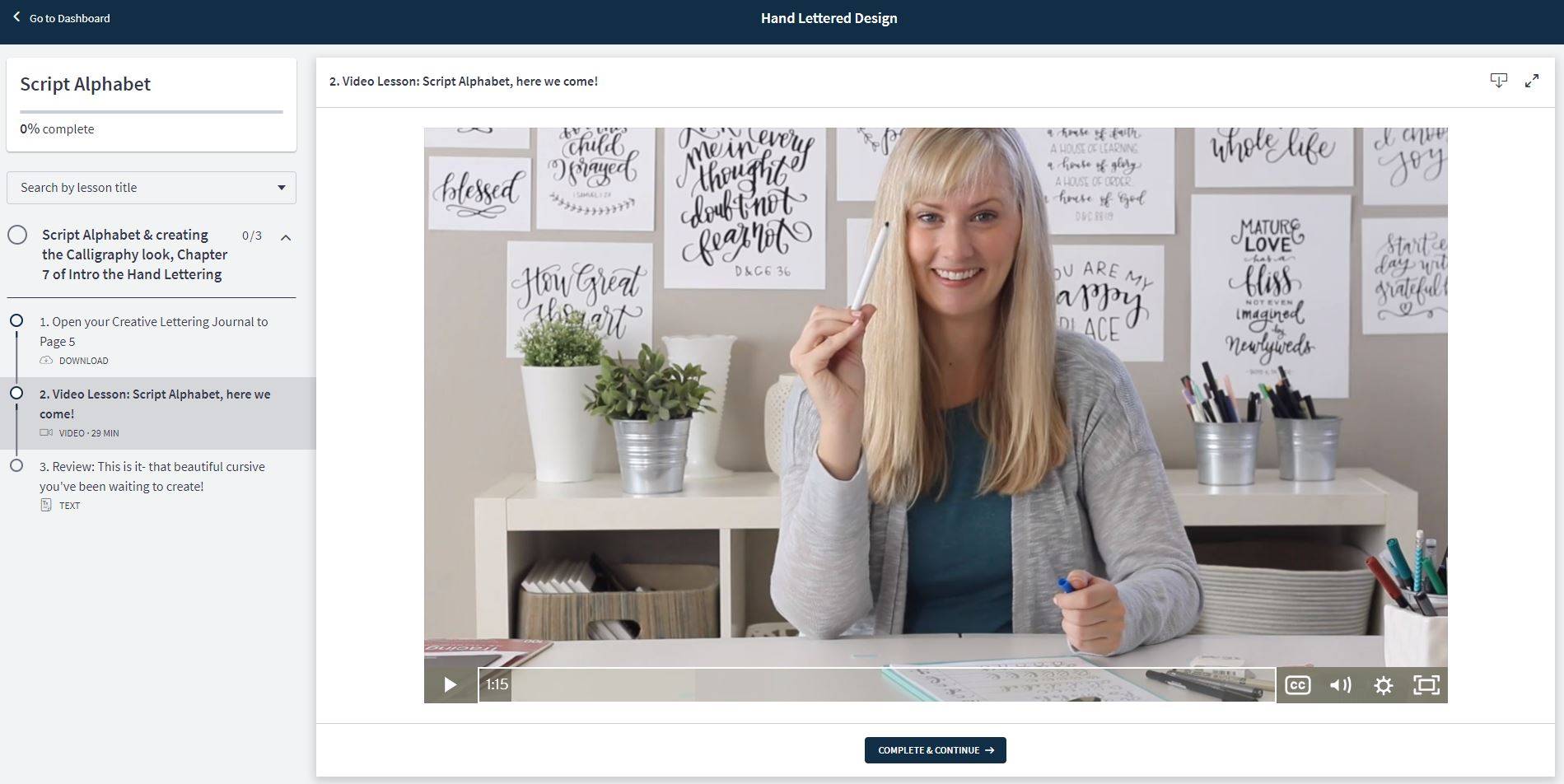 ---
These are the items I think you should have when you get started...a good set of artist pens and a pad of tracing paper! Here's what we include with this bundle.
Set of 4 Pens in Primary Colors
For Faux Calligraphy you can use any type of pen or pencil or even a brush pen. You can use any marker, it just needs to have a tip that can do narrow lines as well as broad lines.  
If you've followed my Instagram feed you've seen me use several different brand markers and pens in the past. Of the different pens I've used, my go to has to be the Faber-Castell Pitt pen. I like these so much, the colors are fun (there are so many to pick from), and these can be used for both faux calligraphy and in for brush pen calligraphy when you're ready.  
This set included here is the Primary pitt pen set, This set includes 4 beautiful colors: #170 May Green, #219 Deep Scarlet Red, #107 Cadmium Yellow, #110 Phthalo Blue.
and Tracing paper above the rest!
Super Smooth Tracing Paper
I have used so many different brands of tracing paper, some cheap stuff and even really expensive vellum...and I'd take this paper over ANY of them.  
I searched and searched for the perfect paper for lettering and finally found what I like, so I've created my own pad with what I believe is the best out there. Put it side-by-side with any other brand, this stuff lays flatter and is easier to trace on. I just love it!
---
Want to Take a Look Inside?
---
There are 14 beautiful coloring pages that you can color in using colored pencils, watercolors, crayons, gelly roll markers, you name it!
The backs of the coloring pages are blank so you can pull them out to frame if you'd like to – each one has faint dotted lines around 3 sides to make it easy to cut it down to 8×10 size and frame. If you're not going to remove it, that blank backside is a great place for more journaling or lettering practice.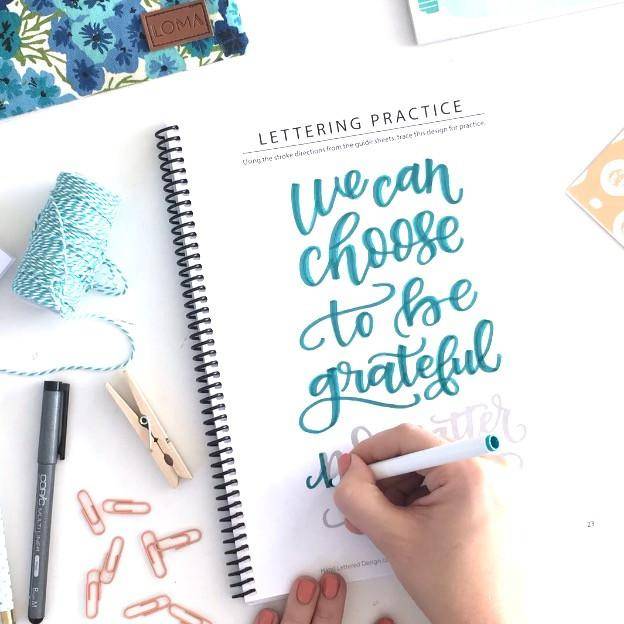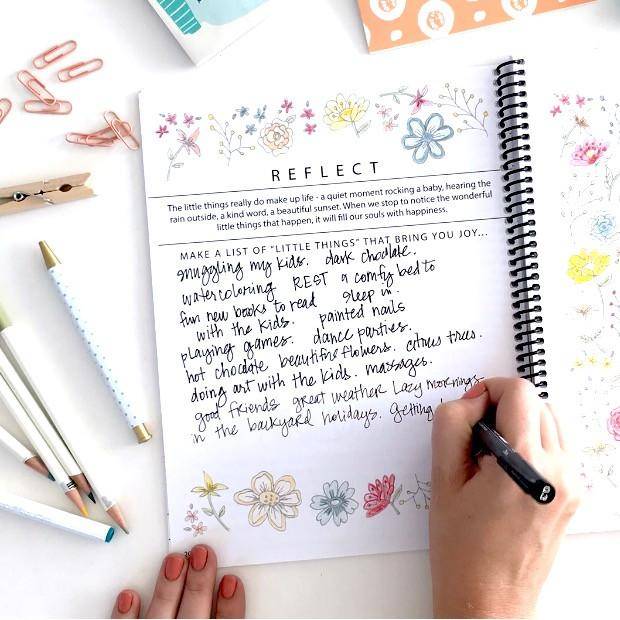 The 14 reflective journaling pages include my insights about the quotes shared as well as a prompt for you to journal your own thoughts and feelings. I find that when I'm being creative, I have some of my best thoughts and it's wonderful to record them right there.
Thank you cards,

Wreath outlines for framing your own creations, just a few of the added pages for making your own creations!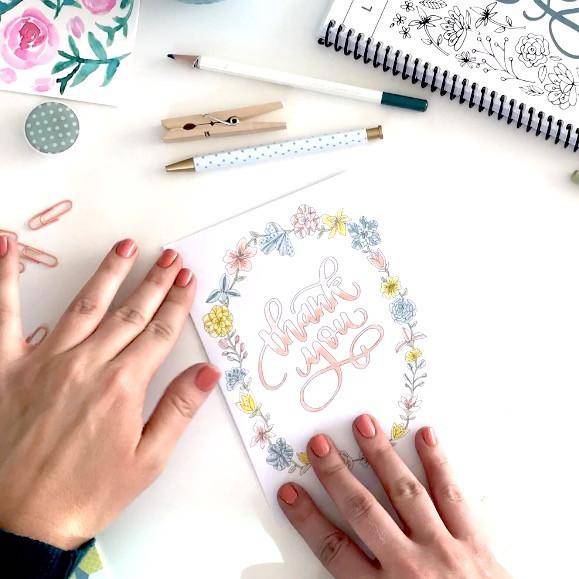 ---
What Our Students are Saying...
This is a WONDERUL practice journal. I have used it everday and am much more confident about my everyday handwriting and am also creating things for my family. It is so easy to use and I love how it allows for creative script and not just strauight calligraphy. Thank you!!!!
ABSOLUTELY AMAZING!!!!!!! I have been dying to give this a try and it did not disappoint. I am loving how easy it is to start learning lettering with these journals and what amazing gifts they make!!!!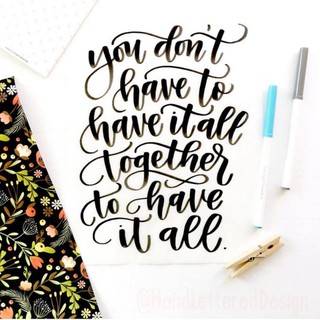 "Love this book. Tracing the letters has let me feel the motion of writing it out and being creative. Book is nicely laid out, plenty of room to practice. I have wanted to do this for a long time. This is the best way I have tried."
Robyn
"This is such a wonderful activity. Helps me better use time and to get into more of a present state of mind. Arrived quickly and is great quality. Thanks so much, Lisa!"
Karyn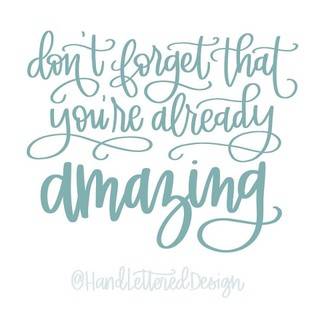 Not Sure if you're ready to buy yet?
Try "3 Steps to Create Faux Calligraphy" for free. You can download the file and I'll give you access to an instructional video.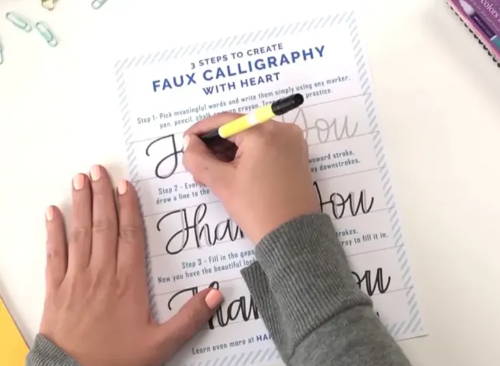 There's no commitment to buy anything, this will give you an easy introduction into faux calligraphy.