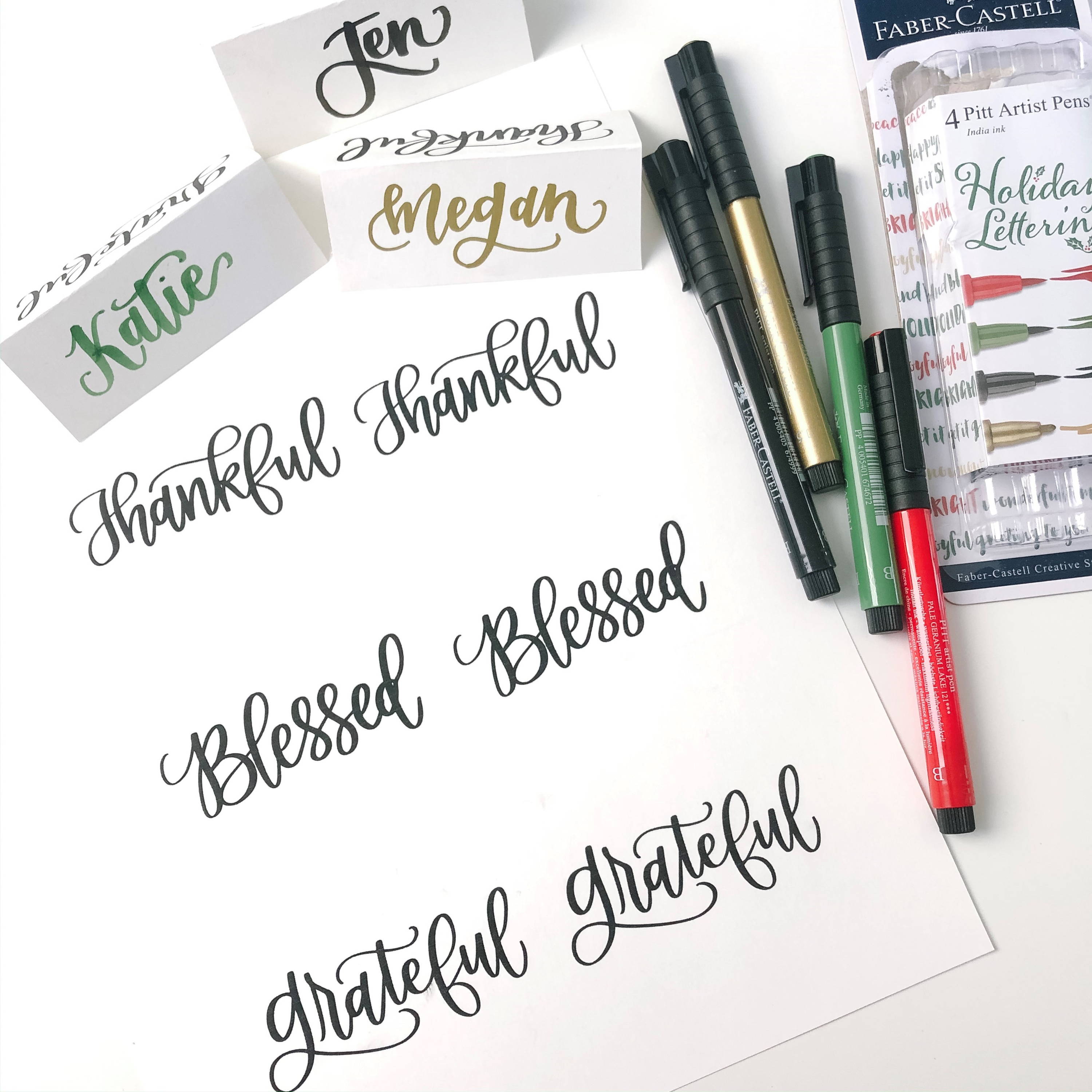 Do you want to add a fun handmade touch to your Thanksgiving table? Even if you're not hosting, you could offer to bring these place cards and it would make a lovely addition to any table. One side of the place card will have a pre-printed word (grateful, thankful, blessed) and the other side will be blank for you to fill in yourself!
Here is how you use this template:
1. Cut on the faint gray lines
2. Fold in half
3. Hand write names on the blank side.
CLICK HERE TO DOWNLOAD THE TEMPLATE.
Here's a really fun way to make it really meaningful... While you're lettering each name, take a moment of gratitude for that person. Think about what you love about them (even if it's a challenge, stretch yourself to do it!). You could even write some of the qualities about them that you love on the inside of the place card - wouldn't that be such a fun surprise?!
What pens should you use?
These are the NEW HOLIDAY PENS that I am so in love with (the ones from the picture). We only have a limited number of these sets so grab them while you can. I love the gold metallic the most but they are all great.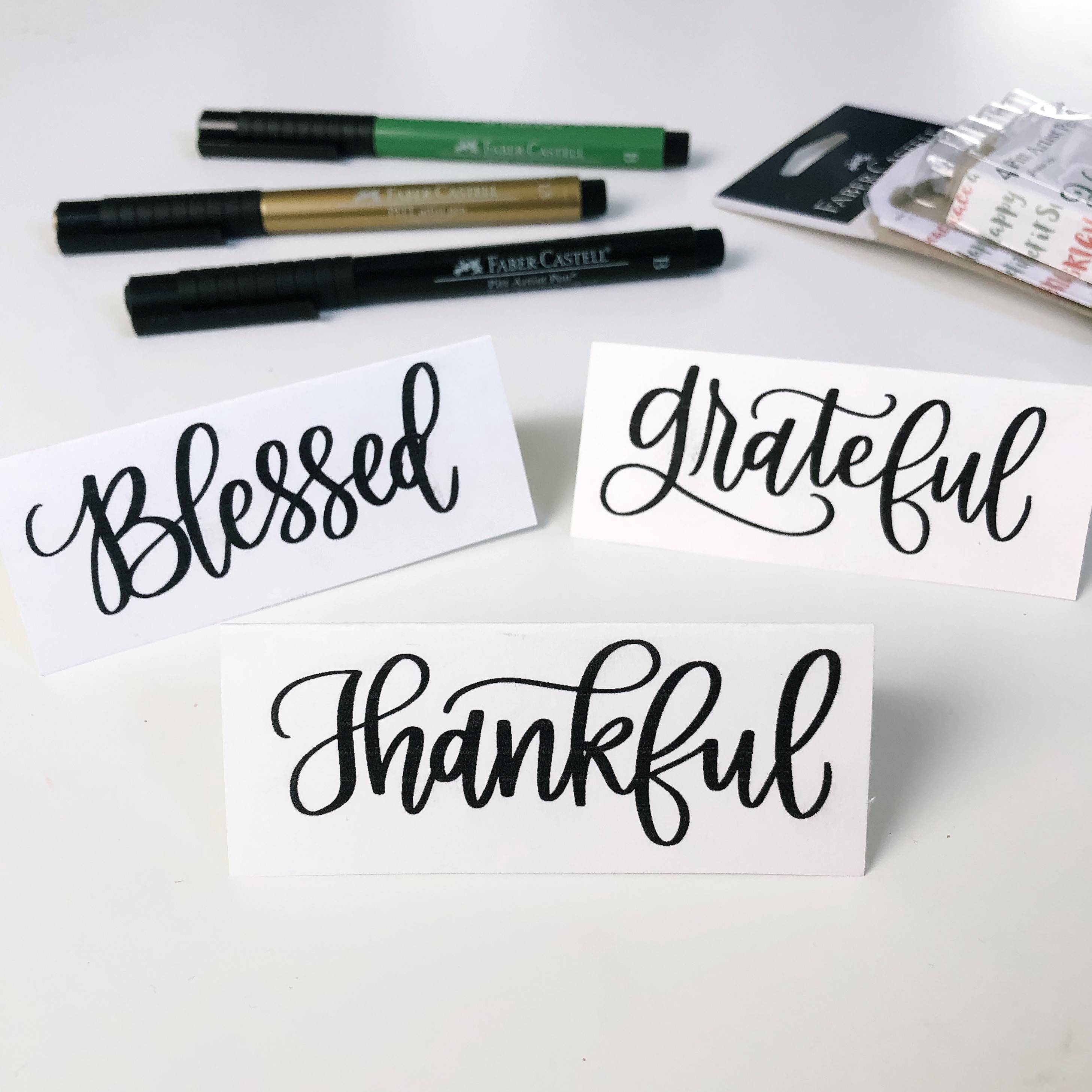 Here are the pre-printed words that will be on one side...