Happy Thanksgiving everyone!
I have 3 freebies for you today!
I like to share lettering freebies from time to time and I think you'll see why this one felt so appropriate to share today: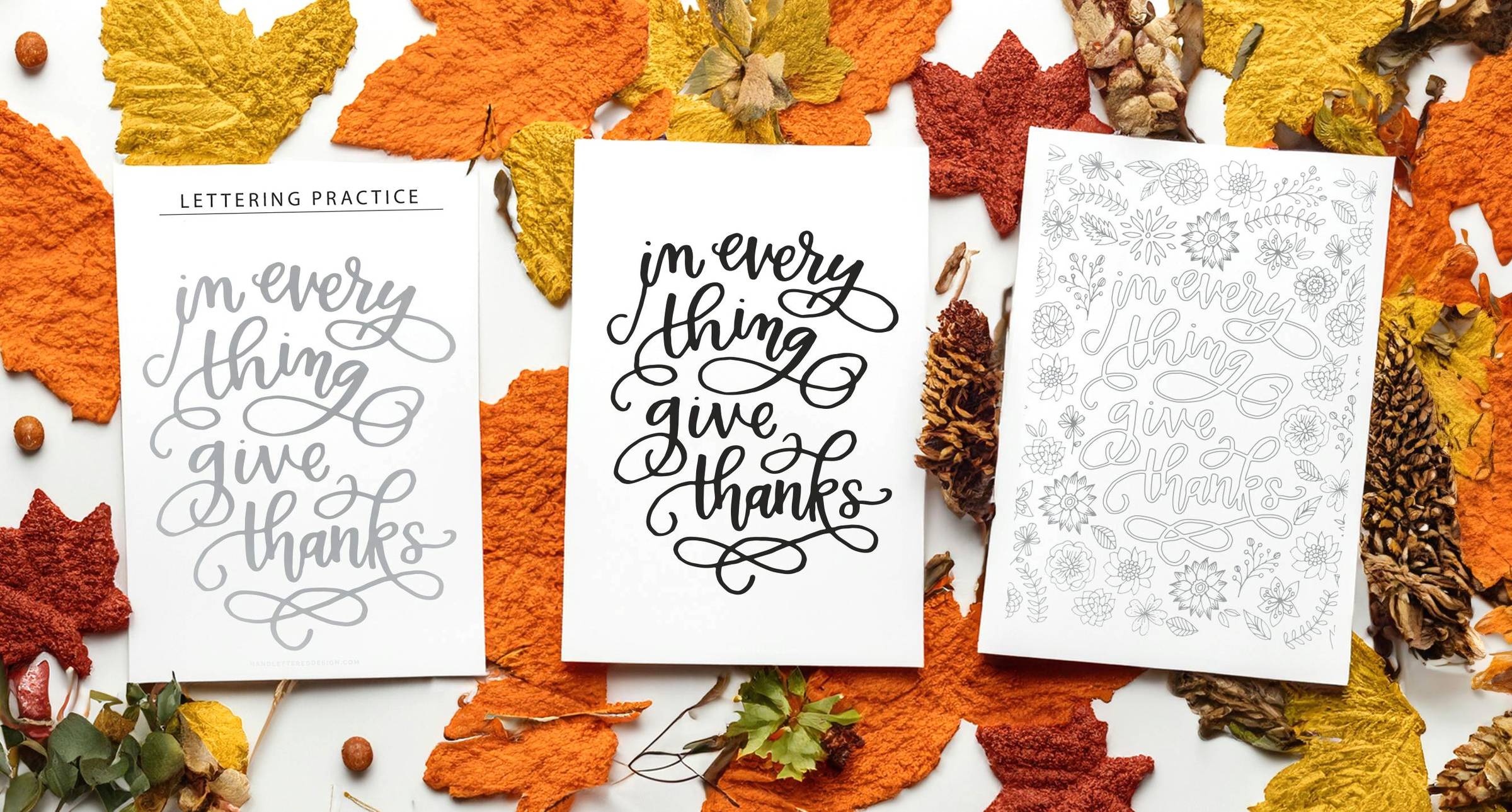 Included here are 3 different versions of the quote "in every thing give thanks":
A lettering template

A full black print

A coloring page
The lettering practice sheet is great to use for tracing and practicing your lettering. You could use this to make your own signs using this quote!
The full black print is yours to print out and use as you like. Maybe you want to frame it as a Thanksgiving decoration or tape it on your fridge as a reminder or doodle in the surrounding white space.
And the coloring sheet has the same quote surrounded by a bunch of fun florals to color in! This is a great activity to keep hands busy before dinner or after dinner on Thanksgiving or throughout the holiday weekend.
Just stick some of these out with some colored pencils, crayons or markers and have something fun to do for the family!
All three are together as a PDF ready for you to print out.
Fill out the form below and I'll send all 3 straight to your inbox right away! 
I hope you enjoy creating with your favorite people this holiday - whether that's coloring together or creating in the kitchen or just creating memories together!
Sending lots of love to you - happy Thanksgiving!!
Xo -Lisa