The Basics of iPad Lettering With Procreate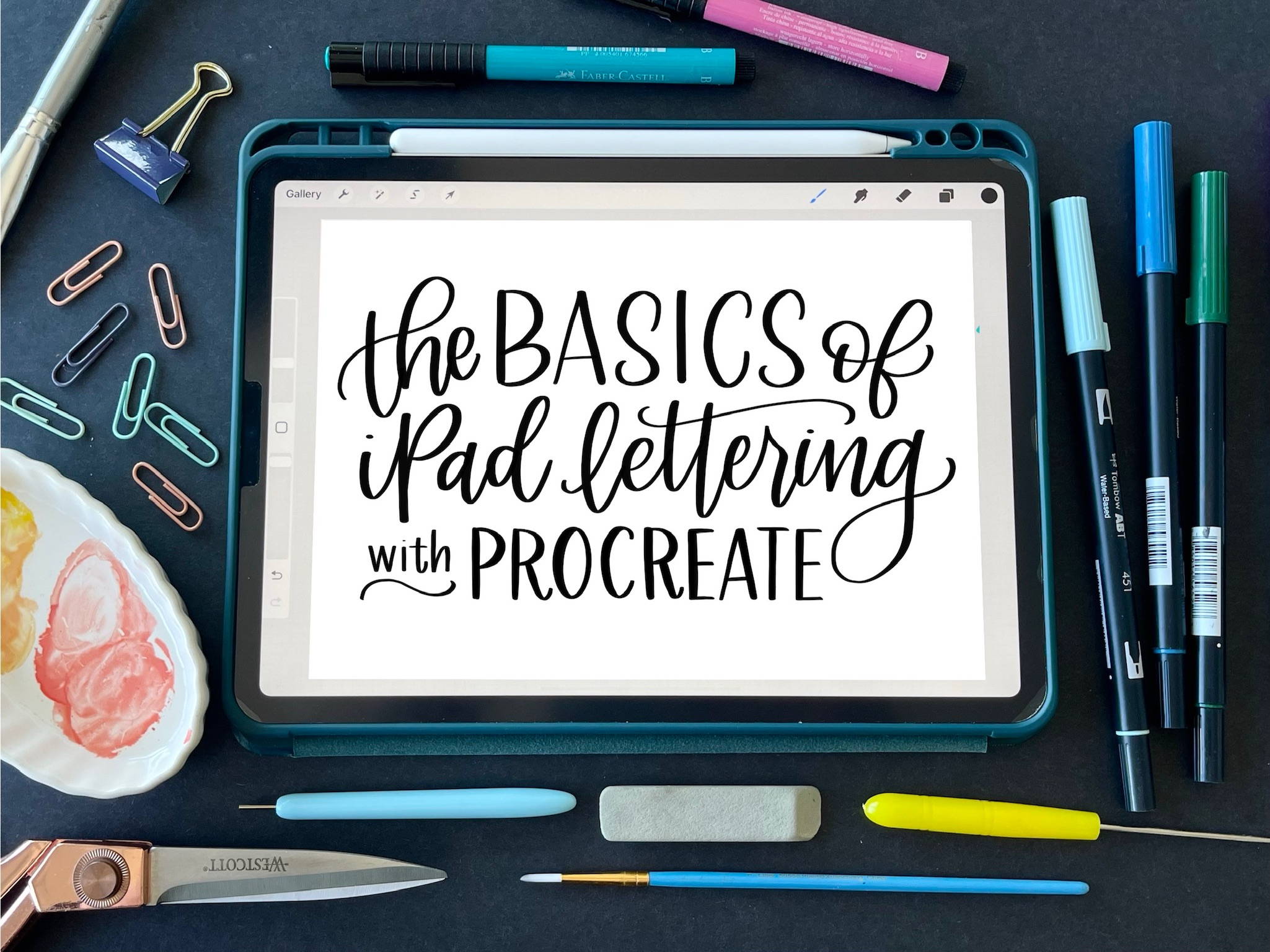 A Multipart Online Video Course
Ready to learn iPad lettering using the Procreate App? I'll teach you the very basics of using Procreate and the tools you need to create digital hand lettering.
Here's what's included (an $85 value!!):
nearly 3 hours of step-by-step video tutorials
2 custom Procreate brushes designed specifically for hand lettering
16 pages of Procreate lettering guides to trace and practice
All the Procreate Tools You Need... And Nothing You Don't
This course will keep you on track with the beginner Procreate skills you actually need to do iPad lettering, without any of the complicated features that you don't. I'll help you focus just on beginner iPad lettering without clogging up your brain with all the robust options and details that could be distracting or frustrating.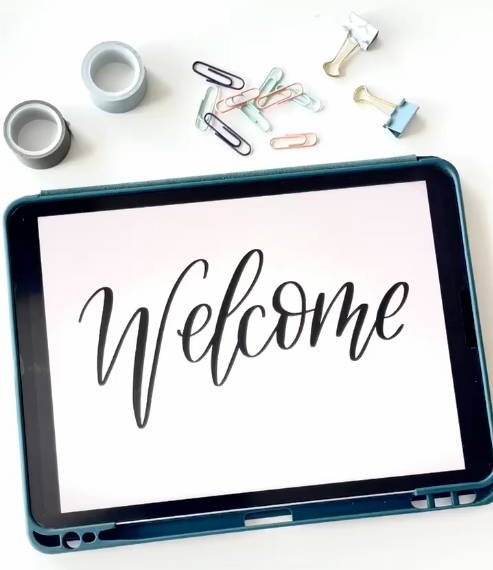 If you've never tried lettering or Procreate at all. (This is a VERY beginner-friendly course!)
If you've tried using Procreate and gotten confused or frustrated by all the options
If you've tried lettering with a brush pen and paper and get frustrated that your strokes aren't as smooth as you'd like.
If have some lettering experience and you want to export to a die-cut machine (like CriCut or Silhouette) to put your lettering on t-shirts, tote bags, etc.
If you love lettering and want to try it on the iPad
... then this course is for you!!
Lettering in Procreate Made Easy
Don't let Procreate intimidate you! This is a very powerful app but you can use it very simply too. I'll teach you Procreate shortcuts and gestures that will help you along the way, and I'll do it in quick, short video segments so you can always go back to refresh your mind on the exact skills that you need.
Here's a peek inside the course: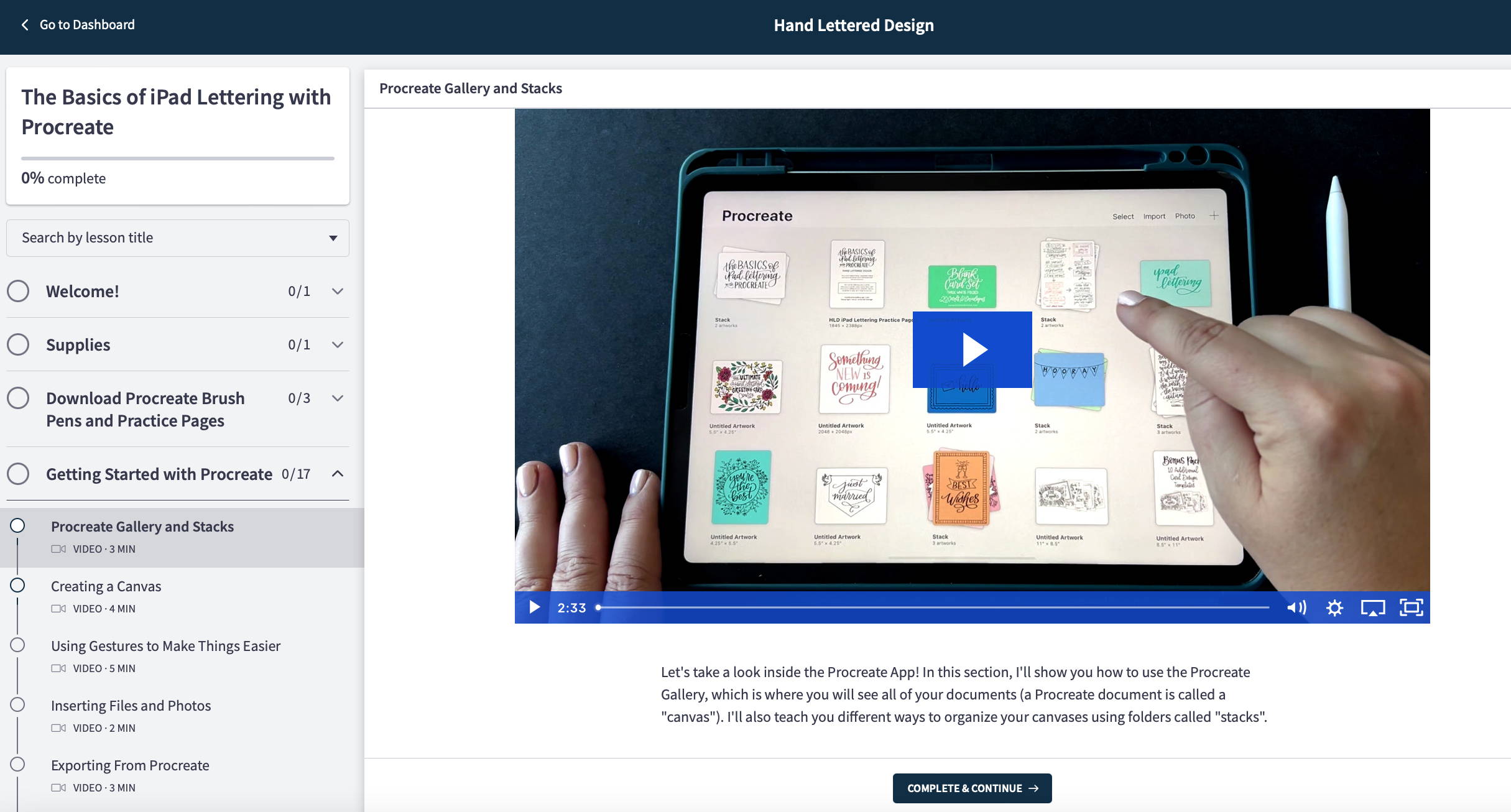 You get lifetime access to the course, so you can learn at your own pace. You can also come back and rewatch anytime and as many times as you need. You'll be navigating Procreate like a pro before you know it!
Custom Procreate Brushes & Lettering Practice
This course includes so many ways to practice, practice, practice! Here is a peek at my iPad screen inside of Procreate using the tools that come with the course: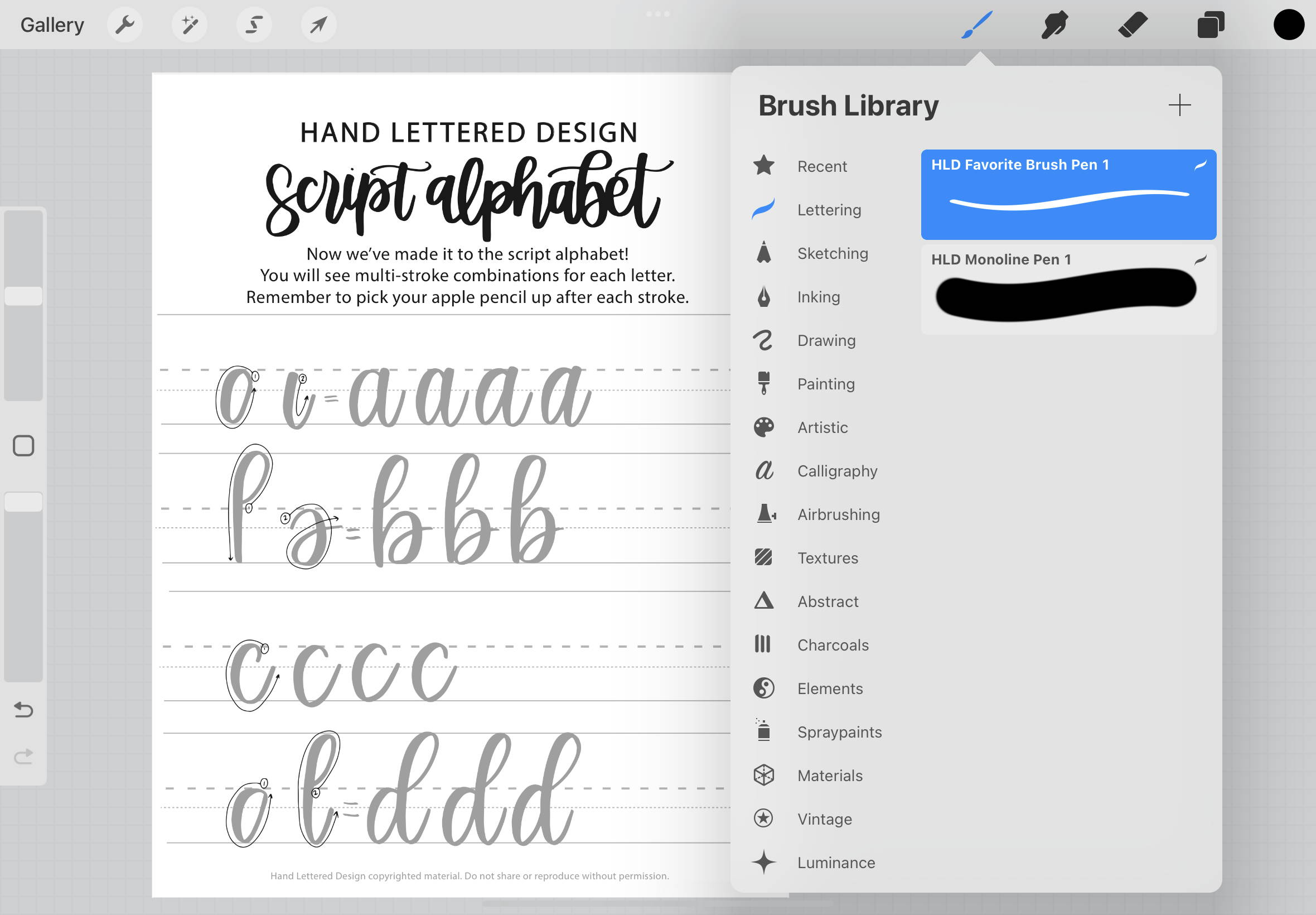 The course includes 2 custom Procreate brushes that I designed JUST for Hand Lettered Design. So you'll get to use the exact brushes that I use for my iPad lettering! They are specially designed to help you get super smooth strokes for beautiful digital calligraphy.
It also comes with a Procreate file download of 16 lettering practice sheets with lots of tracing pages, blank lettering guides, and more that I'll walk you through in the course videos.
iPad Lettering Course FAQ
What do I need to do this course?
An iPad, a stylus (an Apple Pencil is ideal), and the Procreate App (you can purchase it for $12.99 in the App Store). You will buy the Procreate App on your own, as it is separate from the course. For more technical requirement details, read my blog post about iPad Lettering tools here.
What if I have a tablet that is NOT an iPad?
This course will be focusing specifically on iPads (not other types of android tablets) because the Procreate App only works on iPads. Procreate is the App that I get asked about the most so that is the focus of this course. I've had requests from some of you about learning lettering using different types of programs and tablets and that is something I hope to focus on in the future!
What if I have a stylus that is NOT an Apple Pencil?
You can still do this course! The only difference will be in how you thicken your downstrokes when lettering. The Apple Pencil responds to pressure, so you can thicken strokes like you would with a brush pen. With another stylus, you can use the faux calligraphy method where you go back and thicken your downstrokes manually.
What if I don't have time to do the course right away?
No worries! You get lifetime access to the course portal so you can log in and complete the course any time in the future. You can also watch it through as many times as you want and on as many different devices as you want.