Hey there!
Do you remember how Mr. Rogers would go to the crayon factory and see how everything was made?
Am I aging myself a lot with that reference?? Oh well. 🤪
I had my own little Mr Rogers tour of our print shop last week and I wanted to show you a look behind the scenes!!
All of our workbooks are printed locally right here in Arizona and I got to go in person to our shop while they were printing my brand new book.
Here's a peek at the production process for all of my lettering workbooks:
These are the covers of my new book before they get cut, and after, when they are ready for binding.
(We use a super high-quality UV matte cover for all of our workbooks that holds up so well!)
Then the pages and covers get bound together using this cool spiral machine: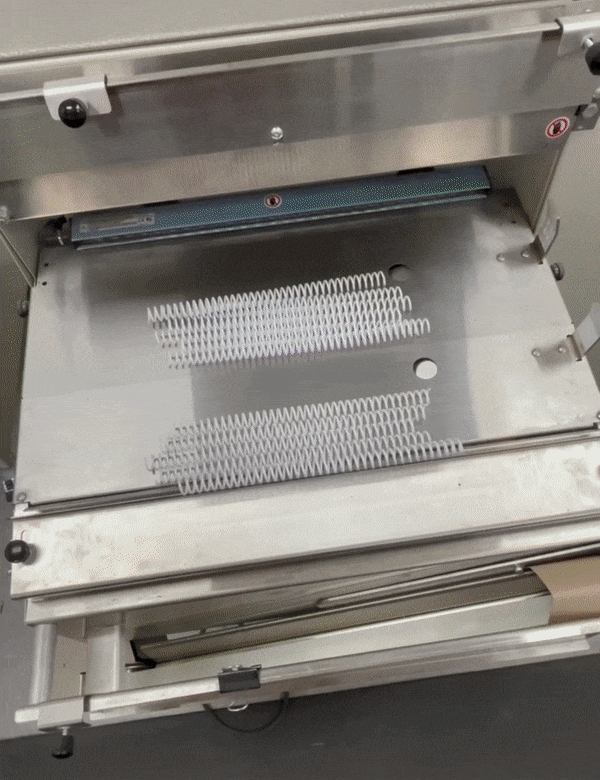 I love how the spiral coil shoots out and then he uses a foot petal to activate the machine and wind it through all the pages.
Although these machines make everything go so much faster this is still a very hands-on process and I am just so grateful for our amazing printing team!!
Next is shrink wrapping (since this new book comes with two pens and a tracing pad)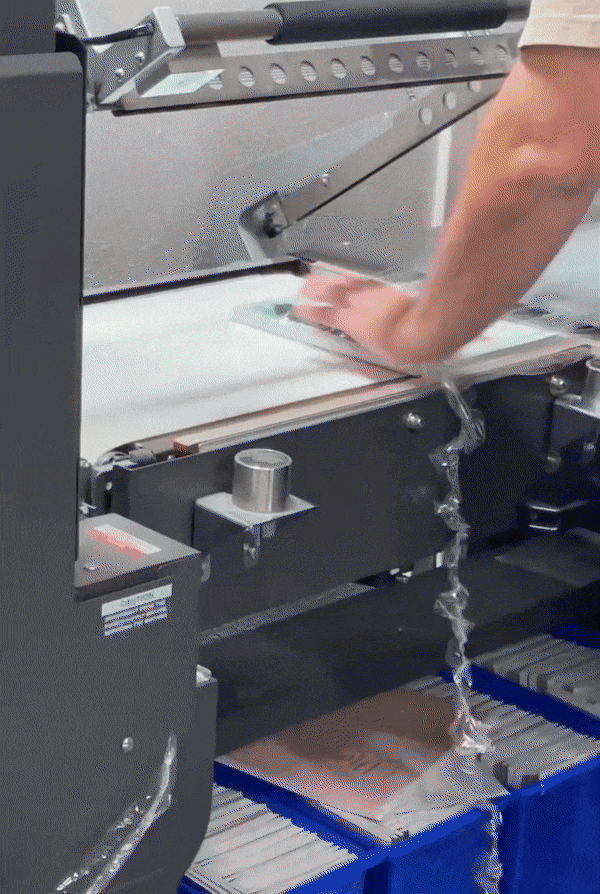 Each bundle gets bagged and then goes through this machine that tightens the wrapping around it perfectly.
I loved watching this one in action.
I think it's so cool!!
Then I visited our shipping room, where all of my products are ready to get packed up for you.
If you already ordered my new book, here's exactly where it is shipping from!
And if you're wondering if I shop from my own store... the answer is absolutely yes haha. 
I got myself so many new pens to bring home from this visit! 
You guys know how I am about brush pens 😉 so this was a really great day for me. 
If YOU are looking to get some more pens, you can check out my pen shop here!
And of course my new book: Mindful Lettering for Fun: Plant Edition is now available for you too. 
We can't wait to package up a copy and send one your way!
Xoxo-
Lisa