Learn 5 different lettering styles
Struggled to make time for lettering...

Been feeling heavy and overwhelmed with life lately (who hasn't lately?!)...

Struggled with negative self talk...
Wanted to learn multiple styles of lettering...

Wanted the benefits of mindfulness but can't quite sit still for regular meditation...
Struggled to maintain a daily practice for mindful lettering...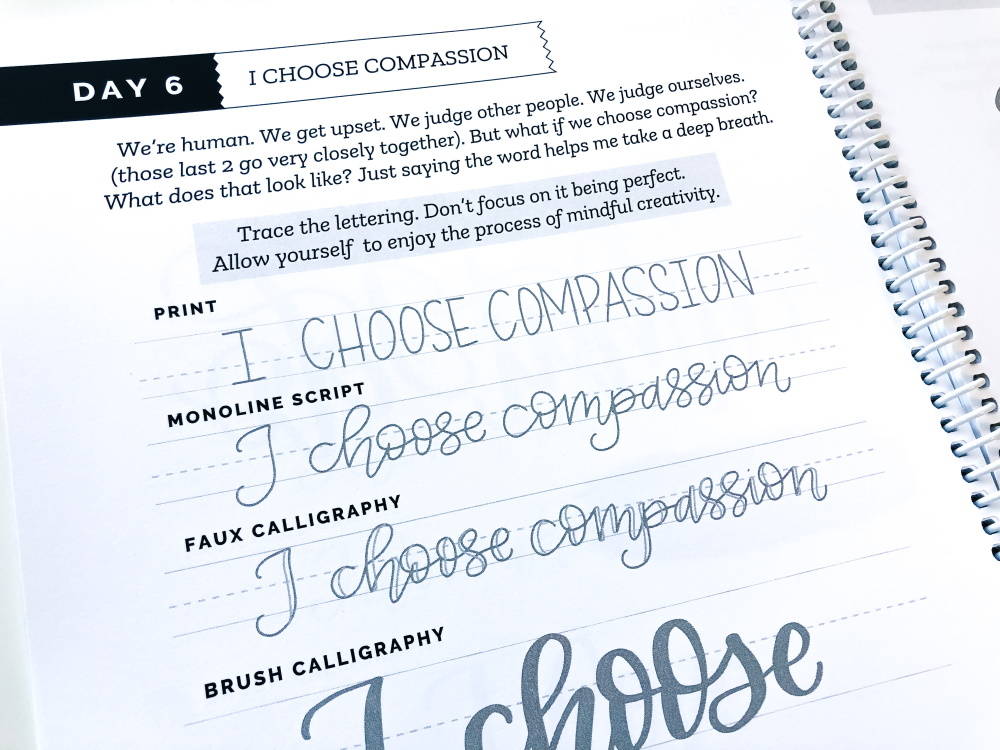 This book will help you make lettering a part of your daily life so that you can reap the benefits of this mindful, fun and relaxing hobby.

Most of us don't have hours to set aside to our creativity so this book will give you bite size pieces to focus on each day that will make a big difference.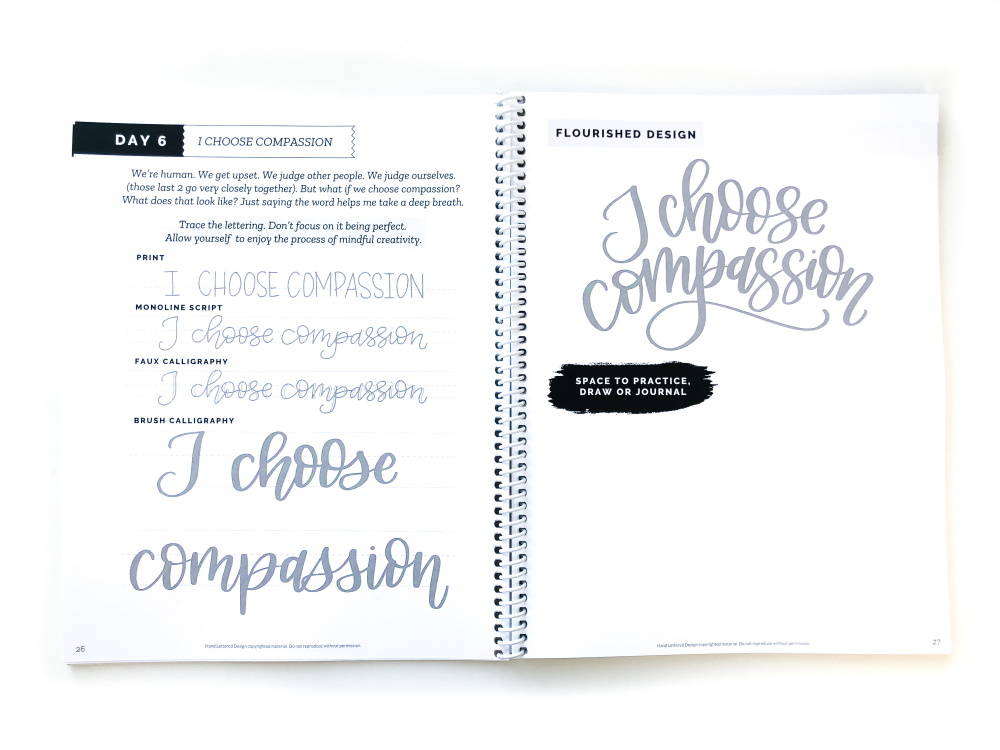 Learn 5 different lettering styles and enjoy the mindful practice of lettering.
Positive affirmations have been shown to help change our narrative, our outlook and help us to feel more hopeful, relaxed and happy. Lettering them daily is a powerful way to internalize them and bring more joy to our lives.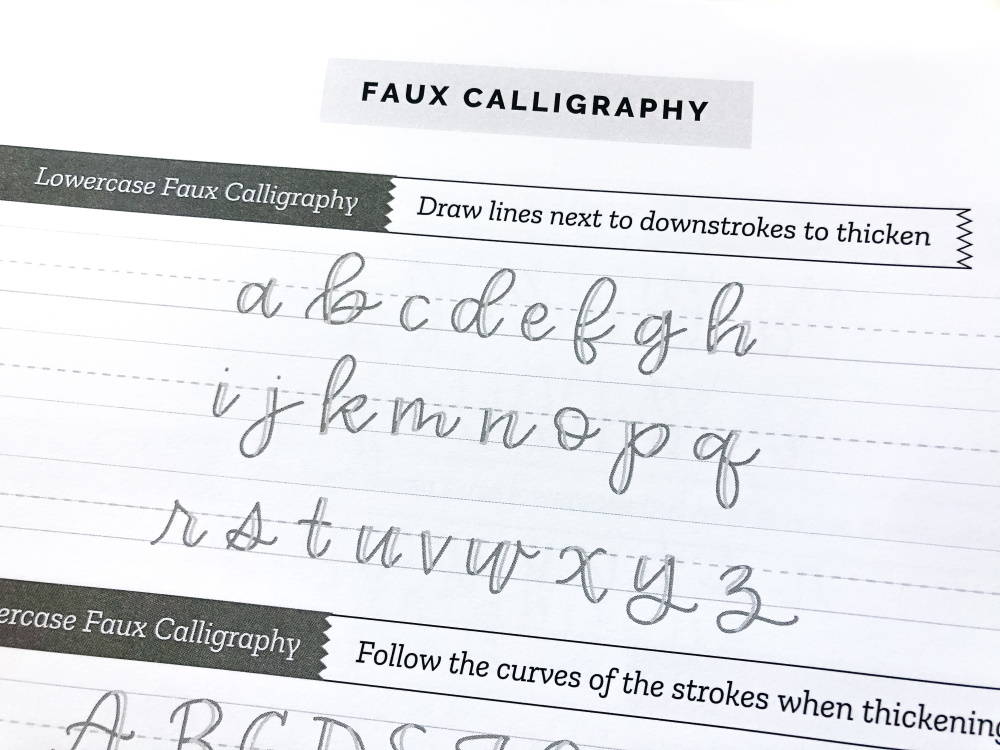 This bundle includes:
-The Daily Mindful Lettering workbook
-Faber-Castell Pitt Artist Fine Liner Pen
-Faber-Castell Pitt Artist Brush Pen
Each day, there is a meaningful affirmation that you will learn to letter in 5 different styles: Print, Monoline Script, Faux Calligraphy, Brush Calligraphy and a Flourished Design.
There is also some free space each day for you to practice lettering, journal, doodle or use however you'd like.
At the end of the book, you'll find some blank practice pages as well as some lettering inspiration pages for ideas on lots of ways to create each letter of the alphabet.
Enjoy this book as it walks you through 30 days of improving your lettering and improving your mindset.
-88 pages of lettering goodness
-80 lb uncoated opaque text paper
-Thick, smooth and doesn't bleed
**If you would like to get more uses out of the book, I recommend using Tracing Paper which is sold separately.**
**This workbook comes with either a side spiral or top spiral option.**
Customer Reviews
Very Helpful
Love this book.
Well done.
Love everything about it.
Good quality paper and pens. I look forward to sitting down and relaxing with lettering everyday. I never got into the coloring trend, it looks too time consuming. I've told all my friends about lettering and I'm looking forward to ordering my next book.
I recommend this product
Mindful Lettering is great!
Love this! Even better than expected!
Reviewed by Renee Morris W.
Verified Buyer
I recommend this product
Love!
I love this! It is so fun and relaxing.
My new favorite mindfulness activity.
I have enjoyed slowing down to trace the positive affirmations in my book. For someone who wants to meditate and have more quiet time but mind races if she isn't multitasking, this book is perfect! My hands are busy, I can focus on the words, and I can start or end my day with a mindful activity.