Do you send Christmas cards? I wanted to tell you what I'm using to address my Christmas Cards this year...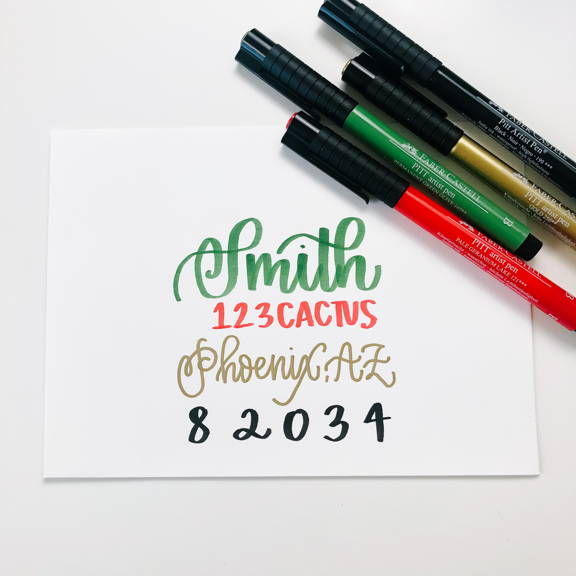 Here's what I'll be using this year:
1. I used our holiday pens for the look of this envelope - Our Holiday Lettering Pen Sets are ALMOST GONE! If you get this email and they're still available, grab one while you can. They will sell out probably in a few hours.
2. I referenced our Guide to Flourishing to get ideas of how to write the fancy S and fancy P. Even when you just flourish the first Uppercase letter, it makes the whole thing look beautiful!! 
Below is a video of how I used these 2 things to letter my envelopes. Don't miss my tip about how to write the zip code!!
I hope you enjoyed seeing how I did that and remember that it doesn't need to look perfect! People just love receiving a hand addressed envelope. It feels so personal and so special.
Hope this helps you and that you can enjoy lettering some envelopes this season (even just a couple!).
xo,
Lisa